Co-warehousing provides businesses and individuals with a shared warehousing space where they have the flexibility to rent out only the space they need. It's a great option for growing businesses or those that need a little extra space to scale their operations without committing to a fixed contract. They can also take advantage of shared amenities like loading docks, fulfillment services, conference rooms, stocked shared kitchens, and even content creation studios and podcast booths, as is the case with FlexHQ's co-warehousing spaces.
There's a million reasons to be excited about flexible warehousing, but we've narrowed it down to our top four favorites. Discover the benefits of co-warehousing and how it can help your business grow!
Flexible Lease Terms to Accommodate Your Business Needs
One of the biggest advantages of co-warehousing is flexibility. At FlexHQ, we offer flexible month-to-month lease terms (starting at $389) to accommodate the changing needs of growing businesses.
In traditional warehouse leases, businesses are often locked into rigid long-term contracts. With co-warehousing, you can avoid this type of commitment and have more control over your warehouse space.

Shared Amenities and Services 
In addition to flexible lease terms, co-warehousing provides businesses access to shared amenities and services.
At FlexHQ, our shared warehousing space provides all the amenities a business needs to thrive!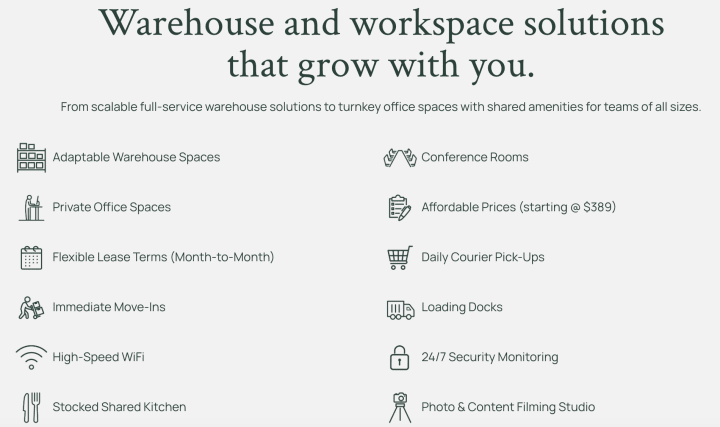 Connected Community Hub
Community is important which is why we love to host mixers!
From networking events and workshops to mentoring programs and access to industry experts, our community hub is the perfect place for entrepreneurs to connect.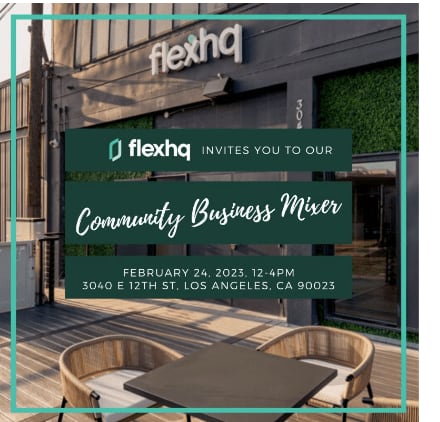 Scalable Solutions to Help Your Business Grow
Co-warehousing provides scalable solutions that can help seasonal and growing businesses expand. 
At FlexHQ, we offer custom warehouse sizing. This means that as your business grows, you can add more warehouse space to accommodate your needs, without having to commit to long-term contracts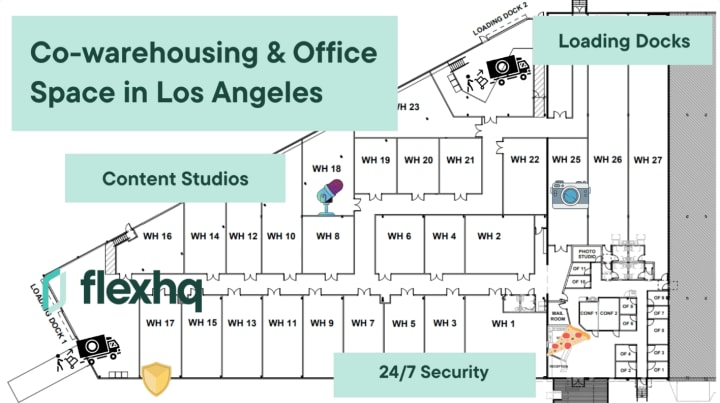 Final Thoughts
Co-warehousing is an innovative concept that provides growing and seasonal businesses with the flexibility and scalability they need to succeed. By sharing space with other businesses and taking advantage of shared amenities and services, entrepreneurs can reduce costs, create professional connections and focus on growing their businesses. At FlexHQ, we're committed to providing the best possible co-warehousing experience, and we're thrilled to offer flexible lease terms that will help your business thrive.